Memorial Day Advertising Sale @ TRS
Posted by: TRS Staff
2013-05-27 -

Now through midnight EST 5/27/13!

Buy 1 get 4 free (total of 5 for the price of 1) on all single ads and ad packages (doesn't include featured membership or design work). Featured members get buy 1 get 5 free (total of 6 for the price of 1). No discount code is needed. Place your ad and the bonus ads will be included.

Click here to see our ad offers!
Release Party @ TRS May 23rd!
Posted by: TRS Staff
2013-05-23 -




Join us for our upcoming release parties at TRS - bigger and better than ever before! Come for fun, fellowship and prizes and be able to chat with your favorite authors at our party site.

Angela McCallister
Beverley Oakley aka Beverley Eikli
Blair McDowell
Brooklyn Wilde
Cerise DeLand
Diana Castilleja
Jewel Adams
JoAnne Myers
Kate Hill/Saloni Quinby
Kathleen Gallagher
Kathy L. Wheeler
Lucy Felthouse
Melody Snow Monroe
Natalie-Nicole Bates
PG Forte
Robert J Costelloe
Rosanna Leo
Rue Allyn
Sean Michael
Sharita Lira
Stephanie Beck
Sultry Summers
Tina Donahue
Tonya Ramagos



Heaven's Little Love Angel is BACK!
Posted by: Prism Book Group
2013-05-23 - Just Released from PRISM BOOK GROUP!
Beautiful, talented, and stubborn, architect Laney Taylor battles her attraction to the handsome and wealthy—but mulish—homebuilder, Cannon Carlson. After all, he is her employer, and business and pleasure don't mix, do they?
Sarah, a klutzy, perpetually direction-challenged angel who craves cheeseburgers and fancies red stilettos, is sent to Houston on assignment. She's to bring these obstinate people together, but she faces major challenges, especially since Laney is threatened by a mysterious stalker who plans to kill her.
To protect Laney, the Commander of Heaven dispatches a second, more seasoned warrior angel, Tomas, to Earth with divine instructions to protect Laney. But will hit-or-miss Sarah get in his way? Can Sarah unite Cannon and Laney romantically together?
Oh merciful heavens! What will Sarah do this time?
Check it out at www.prismbookgroup.com!
Guy's Angel now 99 cents - sensual excerpt included!
Posted by: Lee Ann Sontheimer Murphy
2013-05-23 - My 1925 historical novel set in the Roaring Twenties, Guy's Angel, is specially priced through Sunday at just 99 cents – on Amazon.com! http://www.amazon.com/Guys-Angel-ebook/dp/B0088FCN4K
99 cent discount on In The Shadow of War
Posted by: Lee Ann Sontheimer Murphy
2013-05-23 - My World War II romance set in Missouri (at the real life Army post made famous as Camp Swampy by Mort Walker) is now just 99 cents to celebrate Memorial Day! http://www.amazon.com/In-The-Shadow-War-ebook/dp/B0083V4RUW
Out of Shadows now in Paperback
Posted by: N.J. Walters
2013-05-22 -
Out of Shadows is now available in PAPERBACK from Ellora's Cave Publishing.
A mythical legend draws Dovina Horne to Sleepy Hollow. She believes the horseman is only a myth until she's threatened by a horse and rider. Only the sudden appearance of a man with a sword saves her from the horseman's wrath.
An immortal warrior of the Shadow Realm, Hadeon's mission is to protect Dovina at all costs. But when the final battle comes, they must use all that is between them if they hope to survive.
New Contemporary Romance! Rugged Hearts by Amanda McIntyre
Posted by: Decadent Publishing
2013-05-22 -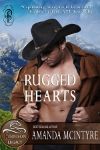 Rugged Hearts


by Amanda McIntyre




Rugged, quiet, hardworking, Wyatt takes his position as head of the Kinnison family seriously. But the scars of betrayal by the women to whom he once trusted his heart now prompt his stark, simple game plan, and no one in hell is going to convince him any differently. What matters most, besides the welfare of his brothers, is to manage the ranch left to him and never risk his heart again to something as foolish as love—but after meeting Aimee, Wyatt begins to realize that a man should never say never to a determined second grade teacher.



When vivacious, resilient Aimee Worth loses her twin sister in a tragic accident, she makes the choice to live out her sister's dream of teaching in the small mountain community called End of the Line, Montana, never suspecting she'd meet her Mr. Right in the middle of nowhere—he just doesn't know it yet. Used to challenges, her spirit shatters the perceptions that have kept him isolated from living life beyond the ranch, proving to him that when it comes to love, the greatest risk is not taking one...

New 1Night Stand! One Night With The Bride by Sara Daniel
Posted by: Decadent Publishing
2013-05-22 -



One Night With The Bride


by Sara Daniel




When her society matron mother presents Caroline with a one-night stand date a week before her wedding, she's appalled. Even worse, the encounter will take place at the fantasy ranch resort operated by her high school lover, Javier Alvarado. Although determined to remain faithful to her fiancé, she's tempted and intrigued to see her first love again. It's not like she has to sleep with him.



But one look and kiss later, she yearns for the man she walked away from so long ago. Unfortunately, when Javier discovers Caroline is engaged, all he can see is deception and heartbreak all over again.



Can a 1Night Stand from Madame Eve reunite them, or will one night with the bride sever their ties forever?.

New 1Night Stand! The Virgin Series by Kate Richardson
Posted by: Decadent Publishing
2013-05-22 -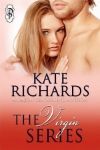 The Virgin Series


by Kate Richards




Let a 1Night Stand Change Your Life



Julia in The Virgin and the Playboy never dreamed her first experience might be with The One for her. But only if Mark's days of playboy womanizing are over.



The Virgin and the Best Man's heroine, Karen, has put her own needs and desires aside to help her family, even giving up a chance to fly to her beloved stars. Can Ray, a pilot with lots of experience be the one for her?



Sometimes a girl just doesn't connect with anyone, especially if she lives on a remote island with a bunch of scientists for most of her childhood. But for Jane Ann Summers in Virgin Under Ground, the answer to loneliness may lie deep in a deserted gold mine turned luxury bunker, in the arms of its genius creator, Dr. Lukas Gerard.



Two Men and a Virgin's Andie is in love. With her two best friends. Maybe a trip to the wilds of Alaska will give her the chance to show Rex and Paul that she is the girl for them.



And last…Rex, the dark-haired muscular forest ranger and Paul, the tall, blond firefighter share their own love story in Two Men. Little Island off Grand Turk is rumored to have a magical effect on all couples who spend time there.



Madame Eve, the mysterious owner of the 1Night Stand dating service only promises a single night. But her results are often so much more….

New Release! Silk & Scandal by Cassandra Dean
Posted by: Decadent Publishing
2013-05-22 -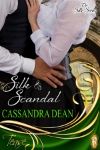 Silk & Scandal


by Cassandra Dean




Eight years ago…



Thomas Cartwright and Lady Nicola Fitzgibbons were simply friends. Over the wall separating their homes, Thomas and Nicola talked of all things – his studies to become a barrister, her frustrations with a lady's limitations.



All things end.



When her diplomat father gains a post in Hong Kong, Nicola must follow. Bored and alone, she falls into scandal, time and again. Mired in his studies of the law and aware of the need for circumspection, Thomas feels forced to sever their ties. Besides, a member of parliament cannot be associated with a woman of scandal—it isn't proper.



But now Lady Nicola is back in London…and she won't let Thomas ignore her.
New Prepper Romance! Easy Peasy by Stephanie J Grace
Posted by: Decadent Publishing
2013-05-22 -



Easy Peasy


by Stephanie J Grace




Myra's childhood in a prepper bunker facilitated her self-sufficiency, but at twenty-four, she's tired of being a lone mitten. With her business keeping her busy, she's not sure when she'll find Mr. Right, but hopes he likes long walks in the park and princess movies.



Oakes Willowbee, just starting his prepping, needs all the help he can get. Former military and in over his head, he's trying to get his life in order to be ready for a worldwide catastrophe, but he's having a hard time getting past sheep. With Myra's help, Oakes gets a taste of prepper life, but his fascination with preparedness might kill their budding relationship.



Despite the attraction between them, finding a balance between living and surviving could be anything but easy peasy..
New Contemporary Romance! Altered Frequency by Joya Fields
Posted by: Decadent Publishing
2013-05-22 -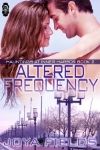 Altered Frequency


by Joya Fields




After losing her father and brother in the line of duty, Missy Prescott vows never to get involved with anyone who has a dangerous job. Blessed with a golden voice, she takes a job as a disc jockey with her own late-night lovelorn dedication show on a popular radio station in Baltimore.



Blake Decker has never had a family. He has come to count on the only family he knows—his brothers on the police force. He's a one-night-stand kind of guy when it comes to relationships.



Betty McAllister, the caring woman who used to live in Missy's apartment, is now a ghost. She refuses to cross over until Blake—whom she viewed as her own son—is happily in love. She thinks Missy is the perfect girl for him.



Missy and Blake need to keep each other at a distance as they work together to help Betty find a way to cross over. But when danger lurks, will Missy and Blake lose everything?
.
New Fantasy Romance! Burning Sage by Deena Remiel
Posted by: Decadent Publishing
2013-05-22 -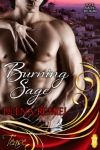 Burning Sage


by Deena Remiel




Sage Wilcot, an accomplished scientist, has set her sights on her lifelong obsession, studying the volcanos of the island of Santorini. Once there, though, she gets more than she bargained for. The dormant volcano is waking and shaking things up in the process.


An enigmatic stranger—from a mythical ancient city—comes to her rescue and challenges her to believe in the unbelievable. Will she take the huge leap of faith for love's sake or stay cloistered in her fortress of certainty and solitude?.
New Contemporary Romance! Dragonfly Moments by Kathy Bosman
Posted by: Decadent Publishing
2013-05-22 -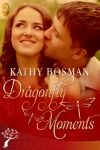 Dragonfly Moments


by Kathy Bosman




A young woman's first love walks back into her life at the worst time possible—she is about to start a family with another man. But when her dreams begin to crumble, which one will be there to help her pick up the pieces?



Seven years earlier, at university, Tessa Calitz wrote a letter to Ryan le Roux promising her undying love. As time passed, she forgot about that letter...but not Ryan, who clung to the hope that she would wait for him.



Such is not the case when he walks back into her life. Tessa is in a serious relationship, and is busy setting up her art gallery in Johannesburg. She has plans to start a family, and the arrival of Ryan into her life throws her for a spin.



He is the worst thing that could happen to her dream of stability and starting a family...or is he?

Because when her relationship and everything she clung to starts to crumble, Ryan is right beside her to inspire her to greater things.



But her obsession for having her own child pushes Ryan away when she falls in love with an orphaned HIV-positive baby.



What can Ryan do to make Tessa realize that being with him is what her heart has longed for all along?.
The Devil You Need - May 24th!
Posted by: Sam Cheever
2013-05-21 -


Is he the devil she wants? Is she the devilish miss he needs? Astra Q. Phelps was stripped of her magic and the experience has understandably changed her life. While she's no longer a slave to the constant sexual demands of her Settling, she's now powerless and emotionally bereft. The uber-sexy Dialle, king of the Royal Devils, is also in trouble. He's lost his anchor to the light and dark forces are threatening to pull him under. Through it all, deadly forces battle to keep the two lovers apart, plaguing them with doubts of their future. Is Dialle really the devil she needs? Is Astra the devilish miss he wants? They'll have to decide if their love is worth the risks…or if they'd be better off letting it slip away.

BUY the book!
New Contemporary Romance! Marry Me, I'm Irish by JoAnne Kenrick
Posted by: Decadent Publishing
2013-05-21 -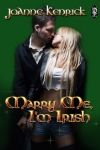 Marry Me, I'm Irish


by JoAnne Kenrick




Life couldn't be more perfect. Liz Grant has it all: a starring role in a major motion picture, a fabulous apartment central-London, and a great boyfriend who knows how to mix a mean cocktail and make her come with a flick of a switch. He works for Bell's Irish Pub, so she gets free drinks, too!



A surprise for St. Patrick's day. There's just one problem. Devlin Kinney wants to marry her. Like, now. And rip her away from her glamorous life. Why? So they can live happily ever after in a wee country cottage in the heart of Belfast, Ireland. What's a city girl to do? He is Irish. And he does have a certain way with words. And vibrating toys. But does she love him enough to leave the comforts of England? And is there something behind his sudden proposal?

New Erotic Romance! Jack, Jewels & Junior by Jennifer Labelle
Posted by: Decadent Publishing
2013-05-21 -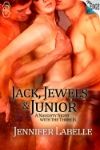 Jack, Jewels & Junior


by Jennifer Labelle




After six months with the man she adores, Angel Martinez has a sexy anniversary night planned. If everything goes her way, their bedroom fantasies will be played out with the help of Jack, Jewels, and Junior, new toys she bought just for the occasion.



Brody Cahill comes home from work expecting an empty apartment and a date with a TV dinner. Instead he's greeted to the delightful sight of his girlfriend waiting for him, and in the buff no less. Forget dinner, Angel is on his menu! The night takes a delectable twist, "J" becomes his favorite letter of the alphabet, and Brody gives her a special anniversary surprise of his own. This is one naughty night they won't forget…and hope to repeat!.

New Fantasy Romance! Cursed by Cate Masters
Posted by: Decadent Publishing
2013-05-21 -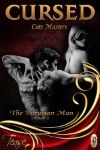 Cursed


by Cate Masters




Bruno diCesare lives alone by necessity, not choice. An experiment performed by Leonardo da Vinci, who believed having a dual DNA would grant a person immortality, used magic to render Bruno a chimera—the head of a lion, body of a dragon. The only time he can mingle with people is during Carnevale, ten glorious days of masked anonymity, frivolity, and intimacy.



Melina Weaver learned fire dancing to enliven her dull existence. Her long hours at the lab leave no time for a social life. For ten days at Carnevale, she can pretend to be someone else. Someone sexy and daring, who lives on the edge.



Once she meets Bruno, her wish comes true, but everything goes terribly wrong. Beneath Bruno's costume lurks an alpha male, but is he dangerous? Worse, can she return to an employer who sells her research to the military to make an army of efficient killers? Her only hope may lie with the man she's just met but has never seen..

A King's Ransom by Reagan Hawk
Posted by: TRS Staff
2013-05-21 -
A King's Ransom by Reagan Hawk
On a quest to find his brother, King Kritan of Katarian on the planet of Panucia finds himself ambushed, beaten, tortured and then sold to fight in the arena games. The people of Tamonius—his rival kingdom—condone slavery, take public sex to new lows and try to turn a profit off anything they can. Nothing can change his hatred for everything Tamonius… that is until he meets the most breathtakingly beautiful woman he's ever laid eyes upon. Surina of the House of Argyros, daughter to a powerful senator stirs the beast within him, making it want to lay claim to her as badly as the man does.
Free or not, Kritan is a master of seduction and has selected Surina as his newest prey. But this virginal beauty has secrets of her own—ones that change everything. And destiny just might have the last laugh.
Warning: Novel contains graphic violence, explicit sex, MF and MFM scenes, forced seduction, raw and gritty scenes of a society without order, sex scenes that may be offense to some, an alpha male shifter king who sees what he wants and goes for it, all else be damned, a head guard who has many secrets but shares a passion for the heroine and a virginal heroine who has longed to be taken rough and claimed fully by a man. This novel is not for everyone or the faint of heart. This novel contains adult content and is intended for mature audiences only. Must be 18 years or older to read.
Saving Grace FREE
Posted by: Beverley Oakley
2013-05-20 -
Saving Grace, published by Pan Macmillan Momentum, is part of the Hot-Down-Under Collection.
London prostitute Grace Fortune wants revenge. Her next client is the man she believes thrust her into her hated life after she safeguarded the secret that ensured his future.
FREE across all platforms for TWO WEEKS from May 16 including Amazon.
Bliss KISS-Off Giveaway!
Posted by: Jennifer Shirk
2013-05-20 - Pucker Up!
Robin Bielman, author of KISSING THE MAID OF HONOR and Jennifer Shirk author of KISSING KENDALL have joined kissing forces--romance author style and are hosting a Bliss Kiss-Off and Giveaway all this week!
Stop by Jennifer and Robin's blog for a chance to win a $20 Amazon GC and to take our kissing poll for BEST ON SCREEN kiss!

Read Humane Blog Tour @ TRS 5/20/13!
Posted by: TRS Staff
2013-05-19 -




This May, The Romance Studio is pleased to support Penguin Group (USA)'s Read Humane® 2013 campaign to fight animal cruelty. We would like to welcome spokesperson and bestselling author Jill Shalvis to our site, where she is sharing with us her family's animal rescue story discusses her Animal Magnetism series with a piece entitled "Why Dogs Make Great Sidekicks!"

Click here to read this special article!
Deuce of Diamonds by KC Kendricks
Posted by: TRS Staff
2013-05-19 -
http://www.amberallure.com/DeuceDiamonds.html
The sequel to Double Deuce
http://www.amberallure.com/DoubleDeuce.html
Private investigator Ian Coulter has a knack for finding trouble even when he's minding his own business. Ian's in the midst of a routine weekly job for movie star client Saylor Blackwood when the man confides he thinks he has a fan turned stalker. Ian stays close to Saylor to observe the people around him and gets an unwelcome shock when FBI agent Rick Mohr contacts him.
Rick Mohr has a problem. Ian's name just popped up on an FBI watch list. Rick knows it's guilt by association where Ian is concerned, but what about Blackwood? Rick won't allow Ian to get dragged into the mix when he's not involved. For Ian he'll break whatever confidentiality rule necessary.
It doesn't take long for Ian and Rick to join forces to clear Ian's name and get to the bottom of out what's going on in Amethyst Cove, because on or off the case, together is how they work best.
Geekus Interruptus by Mickey J. Corrigan
Posted by: TRS Staff
2013-05-19 -
Geekus Interruptus by Mickey J. Corrigan
Marcy Margate has it all: she's young, rich, and built like Barbie. She isn't the brightest bulb in the chandelier, but the girl's got sass and spunk to spare. Plus, she's sizzling hot. When her marriage to a real live genius starts to dim and grow cool, however, she's tempted to fool around with the horny neighbor. It would be so simple just to revert to her former loose, single-gal ways, so easy to take the sleazy way out.
But Marcy loves her husband, even if Jess Margate is from the planet of the nerds. She decides to play it smart for a change. Using spyware and creative strategy, she plots to find out why her geek has been interruptus. Armed with the latest in miniature technology, Marcy plans to uncover the cause for the downtime in their love life. A modern romantic comedy of hot errors and hotter apologies, Geekus Interruptus is a story for our time. Because these days, nerds rule. And geeks have guilty pleasures too, some quite different than our own.
"...perfect for a quick afternoon read when you're looking for a little something different. A fun and quirky look at a wild and crazy Barbie meeting her own computer geek, with a totally unexpected funny ending! The author shows definite potential for writing great reads that will make an impact." —Romantic Book Haven
"Mickey J. Corrigan really hit the 'next big thing' on the head as to what we can start expecting from books: geeks!
...the author did a fantastic job in developing Marcy's character. After all, Marcy's devotion to her king-of-geeks-husband despite her Barbie-build-and-wild-ways needs some explanation. This kind of development in addition to some hot scenes (like, very) and a surprisingly charismatic geek made for a great read." —Crash Boom Bang
Excerpt:
https://www.nobleromance.com/Books/456/Geekus-Interruptus
Buy it today: Buy it today!
WIN A $75, $50 OR $25 AMAZON GIFT CARD IN THE UNLEASH RELEASE WEEK GIVEAWAY
Posted by: Felicity Heaton
2013-05-18 -

Unleash, the sixth book in the highly acclaimed Vampire Erotic Theatre romance series by Felicity Heaton is out now in ebook and paperback.
To celebrate the release, there is a fantastic international giveaway in progress where you could WIN a $75, $50 or $25 Amazon Gift Card as well as some fabulous signed book swag! Giveaway ends May 26th. Find all the details and ways to enter at my website: Click here to enter.
Unleash
by Felicity Heaton
A powerful vampire lost deep in his bloodlust, Snow is a savage animal, mindless with rage and a thirst for violence, and trapped with no hope of awakening from an endless nightmare... until a song draws him up from the abyss, restoring his sanity but leaving him haunted by the sweet feminine scent of lilies and snow, and fragmented familiar lyrics.

When the mysterious and beautiful songstress reappears in Snow's room at Vampirerotique, she awakens a fierce protective streak and stirs dark desires that drive him to claim her as his female, even when he knows his touch will destroy her innocence.

A single forbidden taste is all it takes to unleash emotions in Aurora that she shouldn't possess, tearing her between duty and desire, and luring her into surrendering to her wildfire passion and embracing hungers that burn so hotly they threaten to consume them both.

One act of kindness can lead to one thousand acts of sin though, each a black mark against the bearer's soul and another grain of sand that slips through an hourglass. The clock is ticking and time is almost up. Can beauty save the beast?

READ AN EXCERPT or BUY NOW





Take part in the IRISH KISSES cover reveal!
Posted by: JoAnne Kenrick
2013-05-17 - DO YOU HAVE A BLOG OR A WEBSITE?

Got a spot free on 23rd of May?

How'd you fancy taking part in the cover reveal for IRISH KISSES IN PRINT ? There'll be a rafflecopter contest for your readers to enter as well as the chance to be among the first people to see the gorgeous cover for the upcoming print edition of Irish Kisses. Psst, I'll be pimping all the posts, so it's extra exposure for your blog, too.
Star-Crossed by Rhonda Laurel
Posted by: TRS Staff
2013-05-16 -
Star-Crossed by Rhonda Laurel
Music mogul Kate Garrison's husband is a leading Hollywood director. He also happens to be a cheat. When he's caught having an affair with an actress, Kate becomes the talk of the town—and not in a good way. So when she stumbles into Hollywood's new golden boy, Chris Cavanaugh—in the men's room, of all places—the gossip mill starts working overtime. Especially since Chris is starring in her husband's next film.
Chris Cavanaugh couldn't imagine a woman would have such an effect on his life. But amid the gossip and Hollywood politics, his only option is to ride out the media storm and play house. He never expects to actually fall for her, but when illusion begins to look more and more like reality, Chris has his hands full keeping his career intact and his eye on the target of making the Hollywood A-list. So why does spending time with Kate suddenly seem more important?
Love Me or Leave Me by Stephanie Draven
Posted by: TRS Staff
2013-05-16 -
Love Me or Leave Me by Stephanie Draven
"Sweet, sexy, angsty, lovely. It Stings So Sweet paints a vivid picture of twenties-era lust. Stephanie Draven is the cat's pajamas and the bee's knees. I loved it!" – Megan Hart, New York Times Bestselling author
"Nuanced, complex characters who are both strikingly modern and very much of their time…The balance of sin and sweetness is as perfect as a Prohibition cocktail." – RTBookReviews, Top Pick!
The Twenties roared with hot jazz, free-flowing back-room liquor, and wild sexual abandon, freeing even society girls like Nora Richardson to explore every fantasy, every desire, and every vibrating impulse… The moment I met Jonathan, a mad, instant lust took hold of me. Outside the speakeasy, in the buggy seat of my father's car, he ripped the front of my dress, catching the pearls around my neck, snapping the string, sending beads spilling everywhere.
Occasionally I still find one of those pearls in my pocketbook or in the driveway in front of our manor house, and it makes me wilt with the scorching heat of the memory. You see, I loved him that night. I loved all the filthy things he said to me. I loved all the ungentlemanly things he did to me. I loved the way it felt to have him inside me, not even knowing his name. Not knowing that he would be the kind of man to return with flowers and a marriage proposal...
Now, a year later, he's a scorned husband who wants to punish me.
And I realize how very much I want to let him...
Coinage of Commitment by Robert J. Costelloe
Posted by: TRS Staff
2013-05-16 -
Coinage of Commitment by Robert Costelloe
Wayne and Nancy grow up on opposite sides of the country, each certain they must have love better than what others will settle for. Something stronger, something richer, something worth searching for. During the turbulent nineteen-sixties, they meet while he is attending blue-collar Drexel, and she is at neighboring, Ivy League Penn. Although irresistibly drawn to each other, they must overcome obstacles posed by the class and social differences that separate them, as well as opposition from both families, and later, a twist of fate that will be the cruelest test of all. Can they reach the emotional heights they seek? Can they overcome time's downward pulling inertia? Coinage of Commitment is dedicated to all who ever wondered about the altitude love might soar to.
Savage Possession by Margaret Tanner
Posted by: TRS Staff
2013-05-16 -
Savage Possession by Margaret Tanner
http://www.bookswelove.net/tanner.php
A sweeping tale of love's triumph over tragedy and treachery in frontier Australia.
A mistaken identity opens the door for Martin Mulvaney to take his revenge on the granddaughter of his mortal enemy.
An old Scottish feud, a love that should never have happened, and a series of extraordinary coincidences traps two lovers in a family vendetta that threatens to destroy their love, if not their lives.
REVIEWS
This powerful and compelling story of lust turning to love was a page turner. Juliet Waldron, Amazon
EXCERPT
Click here
Strands of Love by NJ Walters
Posted by: TRS Staff
2013-05-16 -
Strands of Love by NJ Walters
Seventh in the Tapestries series.
Samantha Calloway is desperately working to keep her farm from financial ruin. It's the only thing she has left from her deceased family and she's determined to make it a success at any cost.
Darian and Jace Hunter live in a world where women are in short supply and brothers must share. The magic tapestry has always brought a potential tapestry bride to Javara, but this time it transports the two brothers to a strange land.
When Samantha finds two strangers on her land she doesn't believe their stories of magic tapestries and other worlds. But when she suddenly finds herself in Javara, she doesn't know what to believe. And when the tapestry transports them all back to her farm, Sam has a choice. She must decide if she will be true to her family and their legacy or if she will abandon it all for a chance at love.
A Romantica® time travel erotic romance from Ellora's Cave
Link to excerpt: http://www.ellorascave.com/strands-of-love.html
NEW RELEASE! THE WRONG GUY (An Arizona Dreamin'/Buildin' the Dream Author Collection)
Posted by: Deena Remiel
2013-05-15 -
Did you know, that to celebrate THE WRONG GUY box set release today, we're having an EPIC giveaway as well? For SEVEN lucky winners, we have SEVEN prizes ... T-shirts, $50 gift cards, gift sets, and a KINDLE. It's easy to enter - click on the below RAFFLECOPTER link! Good luck!
ENTER THROUGH THIS LINK... Click here
PURCHASE YOUR COPY...
Buy now!
Best-Selling MMA Romance Half Price for 2 Weeks
Posted by: Ranae Rose
2013-05-15 -
War and violent crime cut deep – can love for another person run deeper than the scars left behind?
Amazon best-selling MMA romance with a USMC Veteran hero and a fighting heroine.
Only $1.99
May 15-29
Download
Battered Not Broken
for $1.99 at...
Amazon
B&N
www.ranaerose.com
New Prepper Romance! Escape To My Arms by Heather Thurmeier
Posted by: Decadent Publishing
2013-05-15 -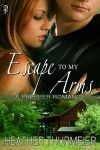 Escape To My Arms


by Heather Thurmeier




Sara's been preparing for this moment her whole life—she just never believed it would actually happen. With her bug-out bag and emergency food already in her truck, her only goal is to get to her family's hidden bunker and wait out the pandemic that's hit every major cruise ship port in the US. But her plan quickly falls apart. She's out of gas, her route to the bunker is now a two-lane parking lot with no alternative in sight, and her only weapon is a pocketknife. For an experienced prepper, she's made every rookie mistake.

Dane believes he's safe in his cabin, off the beaten path and in the woods with his own source for water, electricity and an endless supply of food to hunt. After finding Sara stranded and alone, he's suddenly not only providing for and protecting himself, but also the girl who wandered out of the woods and into his life. When looters come looking to take what he has, Sara and Dane's only option is to make a run for their last hope—the bunker.

Can Sara and Dane find safety in each other's arms and will they survive long enough to escape to a future together?
Legacy of Truth by Genie Gabriel
Posted by: TRS Staff
2013-05-14 -
Legacy of Truth by Genie Gabriel
Thomas O'Shea is the bad boy in a family of overachievers, haunted by what he saw as a child. When he turns to a woman known as The Wizard to help him solve the mystery of his adoptive father's death, the killers start closing in. His childhood memories hold the key to saving his family—if they can uncover the truth buried beneath years of fear and deceit.
Ruby's Ghost is out now!
Posted by: Shona Husk
2013-05-14 -
Breaking up is hard to survive.

One moment, Tate Cooper is giving his ex-girlfriend a lift home on his motorcycle. The next, his soul is suspended between life and death, wandering in confusion between the accident scene and the house he grew up in.

Except it's not his home anymore. In his old bedroom sleeps a beautiful young woman, the only person who can see him. And the only person who can keep him from succumbing to the temptation to escape the horrific pain awaiting him in his mortal body.

As Eloise tries to help Tate unravel the tangled facts surrounding the accident, longing and desire grow into an almost tangible bond between them. But then a second spirit appears, one with a darker intent that could separate them before love draws its first breath...

Warning: Contains a vengeful ex and a romance that crosses the boundary between life and death.

Amazon | iTunes | Barnes & Noble
Profile of Evil by Alexa Grace
Posted by: TRS Staff
2013-05-14 -
Profile of Evil by Alexa Grace
In Profile of Evil, Carly Stone is a brilliant FBI agent who's seen more than her share of evil. Leaving the agency, she becomes a consultant for Indiana County Sheriff Brody Chase, who needs her profiling skills to catch an online sex predator luring preteen girls to their deaths in his county.
An undeniable attraction forms between the sheriff and his profiler, and they are unsure of how they feel about that. She's in Indiana to do a job. That's all. Once the killer is captured, she'll head home to Florida. They both vow to end the job with their hearts intact. But will the heat between them prove impossible to ignore?
As the body count increases, can the predator be stopped before he kills again? A life hangs in the balance, and the two rush to stop the most terrifying killer of their careers — and time is running out.
Beacon of Love by Allie Boniface
Posted by: TRS Staff
2013-05-13 -
Beacon of Love by Allie Boniface
In a town that won't give up its secrets, she wants to find the answers...
The Devil of Whiskey Row by Renee Rose
Posted by: TRS Staff
2013-05-13 -
The Devil of Whiskey Row by Renee Rose
Forced by miserable circumstance to work in a gold rush brothel, Cora Underhill hates what her life has become. When a fire sweeps through her workplace, she welcomes death as an end to it all.
But then Jake Diggory crashes through her window for an unwelcome rescue, offering her shelter and a paid position at his establishment. She accepts, in spite of Jake's fearsome reputation as 'The Devil Diggory', and soon sees another side to Jake—the firm but caring side of him which led his girls to name him 'Daddy Diggs'.
Life at Daddy Diggs' is an entirely new experience for Cora. Jake has strict rules which he backs up with over the knee discipline, but he will not tolerate any mistreatment of his girls and he can go from playing beautiful music on a piano to defending them with his bare fists. The strangest thing of all, however, is the fact that every girl at Daddy Diggs' swears that Jake has never slept with her, or with any other woman for that matter, since his fiancée's death back in Ireland fifteen years ago.
The other prostitutes at Daddy Diggs' enjoy the power they hold over men, enjoy making money, and even find pleasure in sex. Cora attempts to emulate them, but she still finds no pleasure in the company of men… until the day she inadvertently arouses the passion of The Devil Diggory and his fierce lovemaking thaws some frozen part of her. But it seems Jake is only attracted to her because she resembles his dead fiancée. Confused by his new feelings for Cora and guilt over his broken vow of celibacy, Jake pushes Cora away. Can he come to terms with his past and claim Cora for his own, or will his grief keep them apart forever?
"If you're going to read spanking romance, Renee Rose writes it H-O-T. The Devil of Whiskey Row delivers on every level - plot, romance, spankings and sex, with a subtle exploration into the minds of Cora and Jake that make this book stand out." — Natasha Knight, Author of Naia and the Professor and Taught to Kneel
"Excellent characters with a wonderful descriptive sense of time and place make this spanking romance stand out. The dialogue is seamless and flows perfectly. Deliciously decadent this is a spanking novel that is sure to please historical romance lovers!" —Spanking Romance Reviews
Coming Together With Curves featuring JoAnne Kenrick
Posted by: TRS Staff
2013-05-13 -
Coming Together With Curves featuring JoAnne Kenrick
Curvy girls and the men (and women!) that love them is the theme of this charity anthology, edited by Victoria Blisse and Lucy Felthouse. From Zumba classes to Burlesque dancers, all kinds of big and beautiful women are portrayed between the pages of this book. Read about birthday surprises, smut at the gym, horse riders, lusty couples, naughty neighbours, skilled bakers, rope bondage and misunderstandings from some of erotica's best authors.
Contributors and their stories:
The Wrong End of the Stick by Lucy Felthouse Red Rag to a Bull by Victoria Blisse Bella Buxom, Just Squeeze Me by JoAnne Kenrick Captivated/Kidnapped by Love by Elizabeth Lapthorne Cross Trainer Number Four by Lily Harlem Riding School by Bella Blake Flesh for Fantasy byLexie Bay Lush Buns by Sommer Marsden Six Lengths of Red Hemp by Tilly Hunter The Big Reveal by Giselle Renarde Girl Next Door by Bella Blake
To Have and to Hold by KellyAnn Zuzulo
Posted by: TRS Staff
2013-05-13 -
Genie Ambassador Amani Zarin will risk everything to save her homeland. When she agrees to work with scientist Jason Masters, she never imagined her heart would be the first thing she'd lose. The hardest thing she may ever do is try to keep from falling in love for 101 NIghts.
To Have and To Hold is the first installment in the ongoing tale of love, lust, lies and loyalty that surround a beautiful genie living in the New Jersey suburbs. There will be four more episodes in the 101 Nights series from Boroughs Publishing Group. Check back for "Romantisode 2," Reluctant Rapture.
http://www.amazon.com/Have-Hold-101-Nights-ebook/dp/B00C3OCZUY/
Urban Renewal by Lee Ann Sontheimer Murphy
Posted by: TRS Staff
2013-05-13 -
Urban Renewal by Lee Ann Sontheimer Murphy
Movie star Mercedes Montague has it all – the fame, the fortune, and the glittering celebrity lifestyle. But she lost herself somewhere along the way. On a publicity tour for her next movie she realizes she's just fifty miles from her hometown. Mercedes – real name Marie Dillard – decides to bolt and go home to see if she can find what's left of herself. Hiding away in her grandparents' old home in a working class neighborhood she's haunted by memories and reminders of her first and only love, Joe Shelby. Marie's stunned when Joe shows up at her door. Passion kindles between them from the first moment their eyes meet but she won't let it consume her unless it's going to include a lasting love. As they renew their relationship, Marie and Joe face many struggles.
Can a movie star return to reality or is love just a distant dream?
https://www.allromanceebooks.com/product-urbanrenewal-1094889-148.html
Emily's Cowboy by Donna Gallagher
Posted by: TRS Staff
2013-05-13 -
Emily's Cowboy by Donna Gallagher
When love is not enough to heal the scars of the one you thought you would spend your life with…what else is there?
Manic Readers. "Emily's heroine's journey is epic, and she is, above all, a survivor. Emily's Cowboy is a great love story for a stormy night or a day at the beach."
Goodreads "I fell into this one from the first page it is hot steamy and sensual as Gareth and Emily realize how much they really mean to each other, I am so loving this series the caring hero is awesome.'
New Interracial Vampire Romance!
Posted by: Zenobia Renquist
2013-05-12 -
CREAM by Zenobia Renquist
She's entered a world where blood, sex, and cash rules everything around her.
An interracial romance between a wannabe-gangtsa vampire and a career-focused magic user who go from being the hunters to the hunted in an exciting new urban fantasy world.
Read the first full chapter online: http://drb1stchp.com/2013/05/cream-by-zenobia-renquist/
Buy Now:
Book contracts
Posted by: jj Keller
2013-05-10 - The final book in the Believe series titled, Shadow of the Hawk, will be released this summer at Cobblestone Press Inc. Also the second book in the Valkyrie Series with The Wild Rose Press will be released later in 2013. Pippa's Rescue is a story of a woman trying to save her horse rescue ranch and the marine who could stop her.
Strands of Love now Available from Ellora's Cave
Posted by: N.J. Walters
2013-05-10 -
Strands of Love is coming on May 10th from Ellora's Cave Publishing.
When Samantha Calloway finds two strangers on her land she doesn't believe their stories of magic tapestries and other worlds. But when she suddenly finds herself in Javara, she doesn't know what to believe. And when the tapestry transports them all back to her farm, Sam has a choice. She must decide if she will be true to her family and their legacy or if she will abandon it all for a chance at love.